Most businesses will have visitors coming into their buildings in one form or another. These could be suppliers or even people who are visiting as a part of an interview for a role they have applied for. Regardless of why they are there, it is important that you look after them and ensure their safety whilst they are on your business site. You also need to protect your own business and there are a number of ways that you can manage visitors to your business.
Parking – whilst car parking can be difficult for some businesses, where possible you should provide some visitor parking. No one wants to have to pay to park their car when they are attending an interview or dropping something off at a business.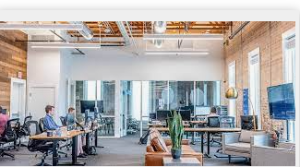 Identification – if your visitors are going to be walking around your place of work and are likely to be in places where your staff are also working, you may want to consider having some form of easy identification. This could be a visitors badge or a lanyard of a specific colour. This way your visitors can be easily identified.
Access – when visitors attend your place of work, you should look at asking them to sign in and out, so you have a record of who is and has been in the building. You can use a Visitor Management System like the ones that you can get from companies like www.ofec.co.uk/visitor-management-system-uk.aspxto do this.