It is incredibly important to make the right decision when choosing a primary school for your child as this will have an impact on their educational future and their development. In order to make the right decision you should ensure that you take a look at some Primary School Websites like the ones that are created by www.fsedesign.co.uk/websites-for-schools/primary-school-websites/ and take a look at what the schools have to offer.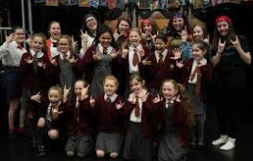 Some of the considerations that you should make include:
Location – you will need to think about how close the school is to where you live or work, so that you can ensure that you will be able to get your child to and from school easily. A close proximity to your home will also allow your child to make friends in their local area.
Size – the size of the school will have an impact on your child and you should be sure to check what the class sizes will be. Some children may need to be in a smaller school if they need to have more one to one attention.
Curriculum – all schools will follow the National Curriculum to some degree but it is important that you look at the ways in which the curriculum is taught and whether there are any areas where they offer extra-curricular activities such as forest school or languages such as French.
Reputation – if you want to know how good a school is you can talk to parents of pupils already at the school or you can look at their latest Ofsted reports.