Buying presents and gifts for sisters, mums, aunties, wives or girlfriends can be a nightmare for a man who doesn't have a clue what to get them. What is needed is a quick and easy guide to what options there are available. This can make the whole shopping experience much less stressful. Here are some ideas to keep you going, hopefully it will see you through the whole of the new year.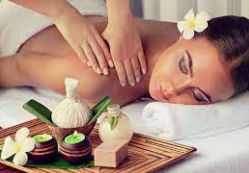 Clothes are notoriously difficult to buy but if you take a look at what kinds of items she already has in her wardrobe, you should be on safe ground. Womens irish sweaters, like those from https://www.shamrockgift.com/aran-sweaters/womens-aran-sweaters can be a great option for the fashion conscious woman. These iconic and timeless design classics are a perfect gift any time of the year. Plus, they go with everything.
Wine. It might seem a little unoriginal but in this day and age a decent bottle of something is very well received. The general consensus seems to be that Prosecco  is the flavour of the month, if not the year, at the moment. Don't discount a nice bottle of white wine or even some non-alcoholic Gin.
A portrait shoot. It's nice to have a picture of us looking our best and with a voucher for a pro shoot this might be an excellent idea.
A spa day. Always a good standby. Let your special lady pamper herself, and take some time out from her usual daily routine.