Alistair John Campbell was born on the 25th of May 1957, in Keighley, West Riding, Yorkshire.  His parents are Elizabeth and Donald Campbell, his partner is Fiona Millar and they have three children, Grace, Calum and Rory. He is well-known as being the spokesman and campaign director for the ex-Prime minister Tony Blair.  Mr Campbell worked in this prestigious role from 1994 through to 1997 and then went on to become the Press Secretary for Downing Street and Official SpokesPerson from 1997 through to 2000.  He has written several very successful books, and in 2020 published his sixteenth, he has had a career as a Broadcaster, is known to be an activist and has for several years been affiliated with the New European Newspaper, which you can look at and find out more about  at somewhere like  http://www.theneweuropean.co.uk/contributor/alastair-campbell.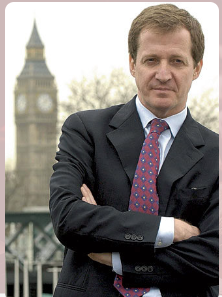 Alastair has also been an advisor and supporter of the Mental health Charity, "Time to Change" and has often spoken publicly on his own mental health struggles. He is an advocate for free speech and encourages people with anxieties and Mental Health problems to speak out about them. Throughout his time associated with Tony Blair and Downing Street, Alastair Campbell kept a diary and the details of some of these events are what is written about in many of his books.
One of his well-known fictional books that was co-written with Paul Fletcher, entitled "Saturday Bloody Saturday" tells the story of a struggling football manager, trying to stay working with the team he loves, while they are defeated time and time again.