Sebreti does not get tired to please us with seemingly simple, but insanely elegant images. They can be safely put into service because in this form you will look equally harmonious in the office or at a party. We picked up some trendy haircut with tips on creating them from star stylists. Let the word "haircut" not scare you, here are the solutions for hair of different lengths.
Ultrashort pixie
Who wears:  Kate Hudson
Description:  This is how stylist Joseph Anthony, a permanent participant in New York Fashion Week, who has worked with Karl Lagerfeld, Giorgio Armani and Monique Lulie, characterizes this hairstyle: Maximum short hair on the back of the head with a slightly loose top texture. This is an amazingly versatile hairstyle.
How to style:  After shampooing and using the conditioner, apply a little texturing spray on your hair to add playful carelessness.
To suit:  After so many long hair seasons, such a short hairstyle may require courage, but this haircut goes for almost everyone, says Anthony. – If you really doubt if this will work for you, try to try on a haircut in a special online application. However, if you have an excellent, trusting relationship with your stylist, simply trim them!
Shaggy rock and roll trendy haircut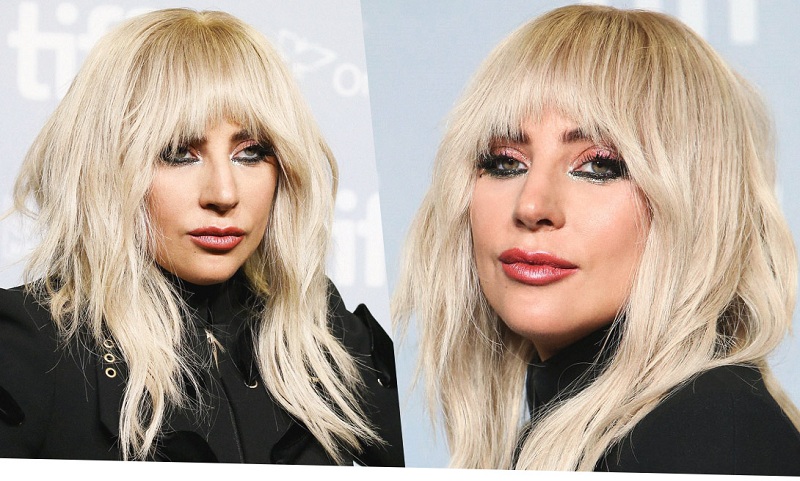 Who wears:  Lady Gaga
Description:  Medium length haircut with a dense structure and layers along the entire length. Massive elongated bangs add rock-and-roll glam grunge effect.
How to style: You can achieve this effect by treating your hair with mousse for volume and drying it hair dryer layer by layer to create embossed edges and basic shape, says Cutler salon stylist Grace Kim. – Then hold a flat iron to make the desired waves and texture.
To suit:  Lady Gaga has very thick hair, which is needed for this hairstyle, but, as Kim notes, it works for any hair. Holders of thin hair will need more mousse for styling and spray to create a rock and roll volume.
Long layered hairstyle with an open forehead
Who wears:  Kerry Washington
Description:  Hairstyle length just below the shoulders. Long thin strands of different lengths create a light flying texture. Oblique bangs give a slight asymmetry and soften facial contours.
How to style:  Kerry has soft voluminous and ultra-shiny hair. To achieve the same effect, wash your hair with your favorite shampoo and conditioner, and then dry with a heat-shielding cream. Put a little more heat protection cream on each strand, curl the curls with medium sized forceps to create smooth, glossy waves, says Joseph Anthony. – Ruffle strands with your fingers to create additional volume, and fix hairspray.
To suit:  As Anthony notes: This multi-layered long bean can wear everything. This is always the actual and unpretentious length.
Rapunzel
Who wears:  Ciara
Description:  Infinitely long hair, of course, in the list of trends in 2018. Stylish hairstyle with very straight and shiny curls with almost no layers. With a blunt trendy haircut at the ends, it looks more modern and fresh than just regrown hair.
How to style: Apply a smoothing cream and spread it over your hair with a comb, Grace Kim recommends. – Then slowly dry with a round comb and straighten ironing. Finally, apply light oil on the bottom of the hair to seal the ends.
To suit:  This hairstyle works well with a round or square face, as it visually lengthens it.
Smooth asymmetrical bob
Who wears:  Lucy Hale
Description: This is a dull bob with a slight asymmetry, as it is slightly longer in front, says stylist Emma Watson, Tony Collette and other celebrities Rodney Cutler. – It has a uniform length and very smooth ends, which can only be made by a true professional.
How to style:  To make the hair look very smooth, sushi with a hairdryer with a nozzle for directional drying. This will help seal the hair cuticle and avoid curling. Straighten the iron and fix it with varnish for extra shine.
To suit: It can work on most types of hair and face shapes, notes Cutler. – Just note that if your hair is curly or textured, and you prefer this sleek style, it will take some time.
Pixie extra long
Who wears:  Cara Delevingne
Description:  This is a longer version of a classic pixie. A great option if you want to smoothly go from a short pixie to something bigger.
How to style:  This trendy haircut looks great with a lot of texture and sticking to the side strands. Cutler recommends using clay for hair to fix the hairstyle. Heat a small amount of clay or lipstick between the fingers and evenly distribute the hair.
To suit:  According to Rodney Cutler, this trendy haircut and other versions of pixies are best for wavy hair and an oval face.