I graduated a few years ago at the Faculty of Mathematics at the University of Salamanca. I was away from professional work until the small house started school. It was when I decided to stand for opposition in 2006. Since then belong to the body of secondary school teachers.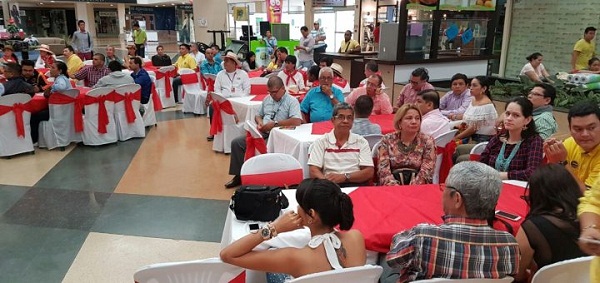 The return to the classroom after so many years was hard; reality is not at all like what I remembered as a student in high school, but this time the view out as a teacher. I have to say it cost me to assimilate so much change. I learned a lot from my colleagues and also a lot of my students. To catch up and be able to address everything that came up in the classroom I spent my training and autoformarme, especially in the use of ICT.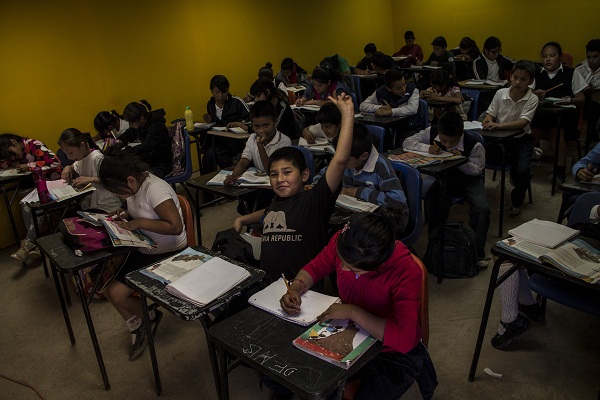 In 2010 the ICT advisor CFIE of Ciudad Rodrigo was incorporated in the classroom and offered to continue their work. Since then I am part of a great team working for and education, which focuses on innovation, by technology and by a methodological change in the classroom from the training of teachers.
The blog idea was born last year during a course on the implementation of the RED XXI program offered in Ciudad Rodrigo CFIE complement and help our teachers. In principle it would only be a place to upload information and links. When he finished the course I thought, "why not use this space to be adding resources and links of interest?" And so it was gradually built this blog.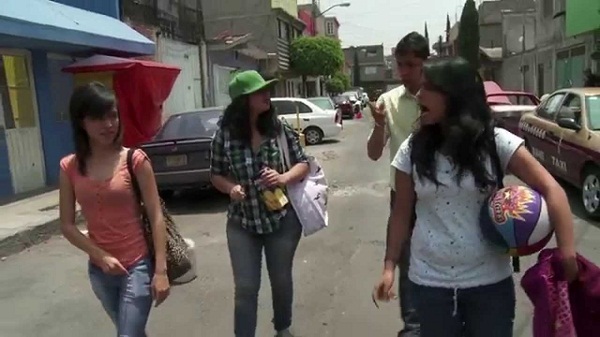 The advent of digital classrooms in our schools, minipc for students and PDI in the classes of the third cycle of primary, made necessary training in the use of this technology and, more importantly, a change in methodology .
There are many digital resources that we can use in the classroom. One of the functions of the blog is to highlight those resources that seem most interesting. This our colleagues have a place to search and avoid getting lost in so much information that can sometimes block them. The goal is to promoting the creation of a PLE to be themselves who gradually learn to manage so much information.
Within the blog are some examples of tools that we use to store and share links, social bookmarking as I say, content creation as scoopit, pearltree, paperli, the use of Twitter and the hashtag #REDXXI with which we share everything that can be of educational interest …
The blog itself serves as an example to encourage use this channel of communication with the students, who increasingly use search for information online, and they need a starting point or a guide navigation. Transform that information and make a reflection on what they have learned can also be done through a blog so that gradually the student you create your digital notebook, your portfolio, where both himself, and the teacher can assess that work, see this development that has the student over time. A place where creativity open to expose their presentations, and explore new ICT tools that enable the transformation of content.
Another aspect of the blog is to offer ideas, experiences and examples of different activities carried out by other teachers in their classrooms and that can help us to make our own activities using as main tool the computer and the internet.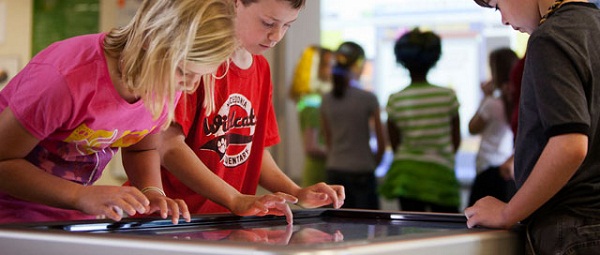 The use of ICT fosters communication and collaboration so that increasingly collaborative projects between teachers and students, Aula Red XXI appear also wants to be a showcase for all this educational reality that is gradually transforming our daily work and foster meeting between teachers seeking a common goal. In particular there are two projects and  in which I participate, which allow me to work collaboratively, meet other teachers who share the common goal of using ICT in the classroom, and those who learn lot every day.
Links to the courses we offer and the materials we make, share the work and teaching materials made by teachers in their training activities, small tutorials, helps to questions that come to us, or solutions to problems that arise are also objectives of the blog . Ultimately provide support and accompaniment to change that gradually is being produced in every classroom, in every school, in every institute that is part of our scope. To know more visit http://therecreationplace.com/