According to many fashion designers, a beautiful black dress is the real salvation of a woman in any situation. Consider how to wear this outfit, how to choose the right shoes and jewelry. After all, the same product can look completely different with certain shoes and accessories.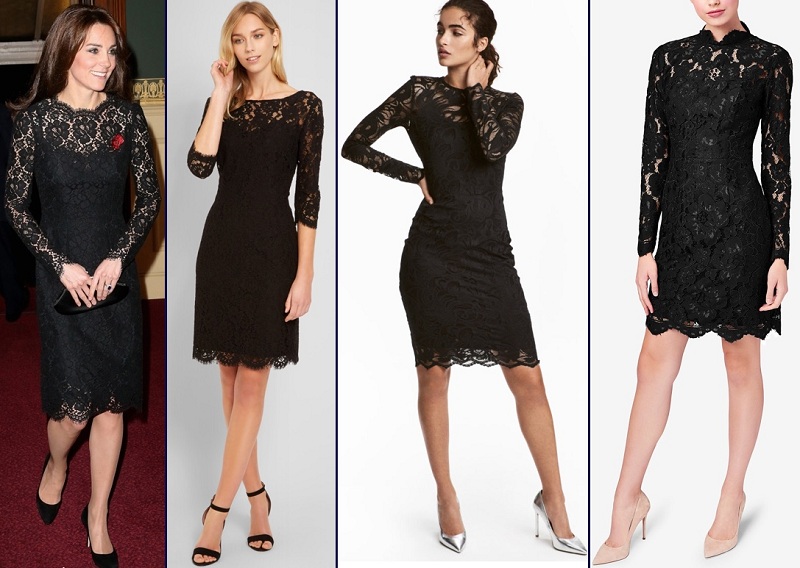 How to choose a beautiful black dress
Models on thin straps or bustier dresses will suit ladies with beautiful shoulders and arms. If this part cannot be called perfect, then products with sleeves ¾ or a black dress with long sleeves are preferable.
The optimal length of the product – to the middle of the knee. Young ladies with long slim legs can pay attention to short beautiful black dresses. The length "until mid-calf" is very insidious. This option – for tall and slender ladies. The calf hem makes a woman visually stunted.
For girls with slim figures fit models with multi-layered frills of knitted material or chiffon. Overall dress ladies fit shirt dress or sheath dress from a denser textile. A beautiful black dress for the full will help to hide excessive pomp.
There is a rule: the simpler the dress is, the more expensive the material from which it is sewn. If we neglect this rule, and instead of an aristocrat will appear … Cinderella without crystal shoes.
A beautiful black dress is not an article to save. Buying an expensive good thing, you do not just invest money in your image. A purchase will serve you for a long time, being out of fashion, while maintaining a respectable appearance.
What to wear a little black dress. The same dress in the evening and afternoon:
Style casual
A dress of a laconic cut can be easily entered into an everyday wardrobe. It will look great with ankle boots, high boots. A leather short jacket and wide tippet will give alongside originality.
In the cool time of year, you can use bright tones pantyhose as a color accent. Complement the look of an elongated knitted cardigan or a natural fur vest. In the photo, beautiful black dresses of casual style can also be seen with knitted cardigans or fur vests.
You may also like: How to iron silk
Business style
Black dress literally created for the wardrobe of a businesswoman. Here is the simplest version of the ensemble: a dress with a jacket the color of coffee with milk or silver tone. Complement it with bodily tights and pumps with medium heels.
It fits in a business style and a black dress, which is wearing a light blouse or turtleneck. You can use beautiful beads or an original design brooch as accessories. Another common option: a knitted cardigan, worn on a dress. A thin strap or handkerchief will help create a complete image.
Another idea for the office: black dresses with a white collar (and sometimes cuffs). This outfit is discreet and smart at the same time. If you are wondering how to decorate a black knitted dress – it's better to think of something better than a white collar. It begs the analogy with the old-school uniform, which varied cuffs and collars.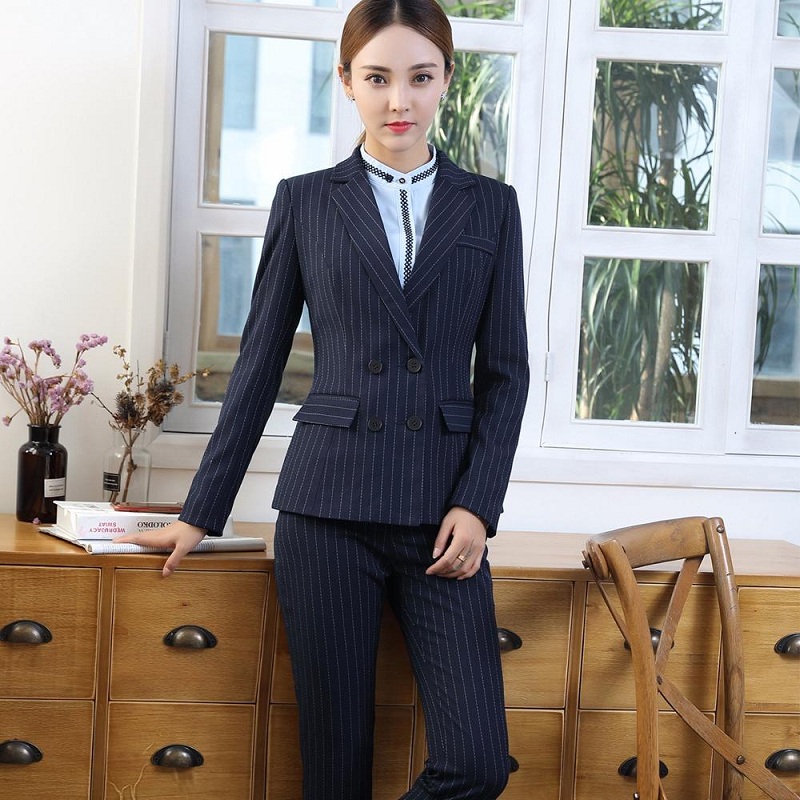 The most beautiful black evening dresses: secular
Since the black dress is the embodiment of elegance, there is a place for it in the wardrobe of the socialite. In combination with a clutch bag, pearl thread, and pumps, it looks great. You can focus on jewelry using bulk gemstones. The length can be any: from mini to beautiful black dresses to the floor.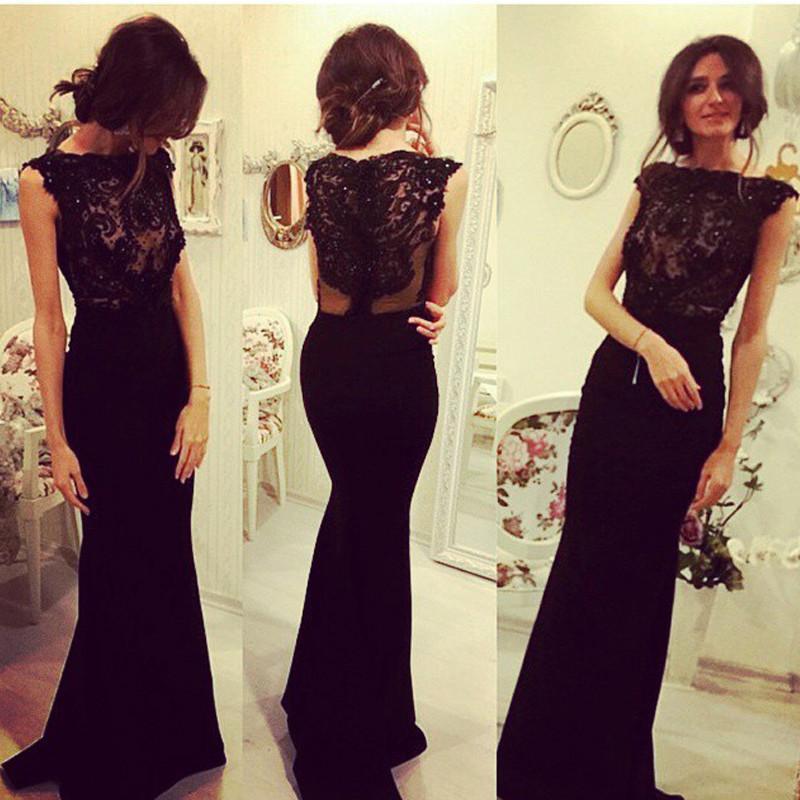 Perfectly combined with evening dress stole or cape made of natural fur. If you add a black dress with a belt of golden or silver color and shoes in tone, you get a bright and festive look. Remarkably look and beautiful lace black dresses.
As for footwear, besides shoes of a classical style, sandals on a thin heel, and also shoes of fantastic style are combined with an evening dress, if only they would not bring disharmony in an image.
You may also like: Royal blue dress shoes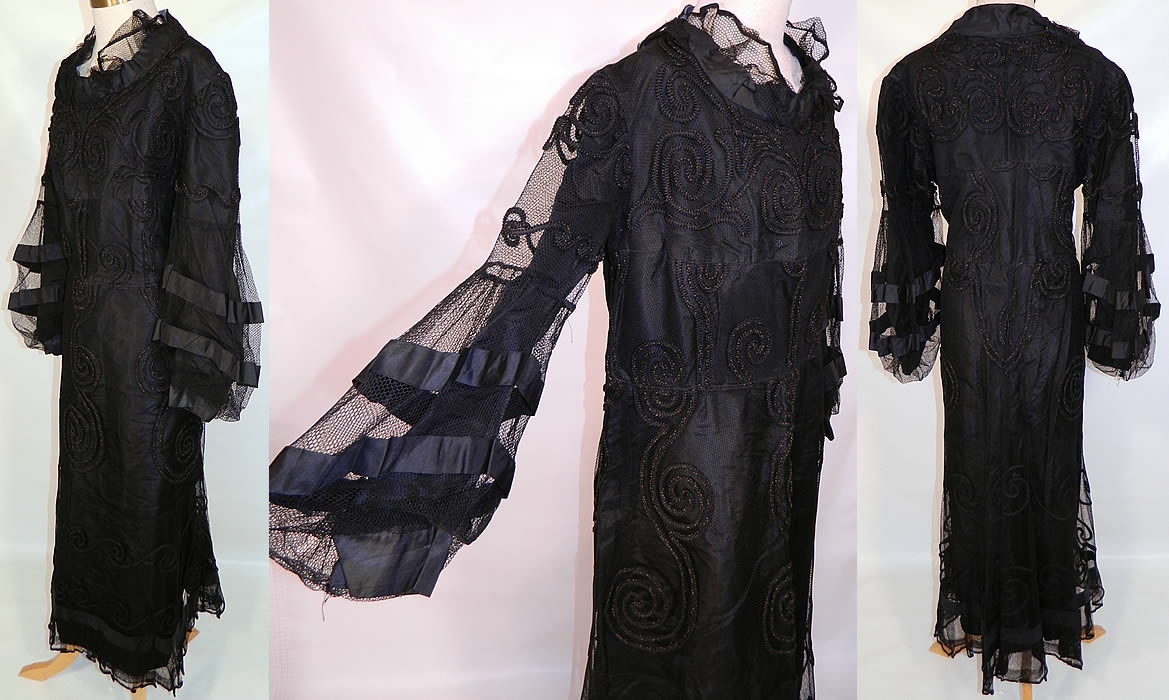 Sometimes the style of the dress is so perfect that to create a complete image it is enough to pick up shoes and an elegant bag. So, for example, looks like a black dress with an asymmetrical neckline.
Beautiful black prom dress
Well, this is quite an acceptable option. And this is not necessarily the "little" dress that has become a classic. These are beautiful black summer dresses: laced, decorated with frills and laces. Such outfits are consistent with the pomp of the event.
Wedding and black dress: is it compatible?
According to established stereotypes, no. But today at weddings black is sometimes present. And not only in men's suits. Extravagant brides in a luxurious white gown dress bridesmaids in strict beautiful black dresses. Of course, not very usual, but this contrast looks just amazing.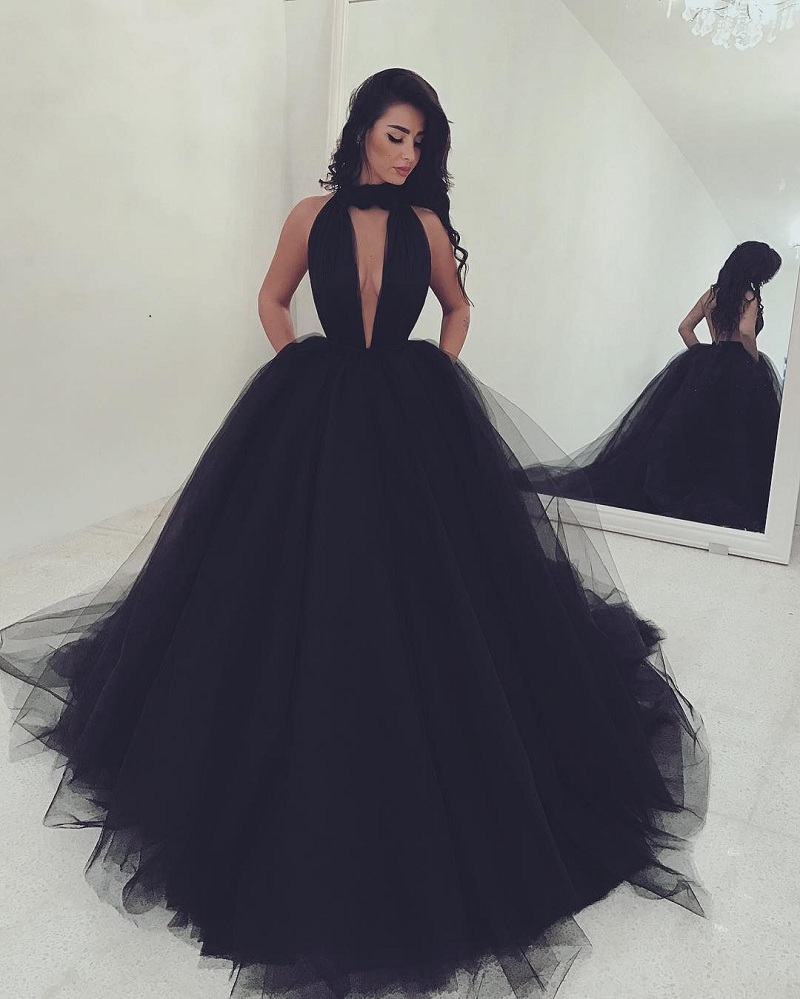 Sometimes the bride orders a luxurious wedding dress in black, decorated with embroideries, precious stones, and rhinestones. In any case, a beautiful black long dress with rich decor does not look stereotyped and outside the box!