The British brand Lotus is one of the few exclusive companies that remain in the hands of independent automotive giants. After finishing the production of the legendary Spirit, came a period of doubt, now, it seems to take the activity more strongly than ever in the hands of its models Elise, Requires (capotada version earlier) and a sports Evora, with more body and more functional.
The starting price of the Lotus Evora reaches 67,958 euros and is presented as a less radical than their peers sporty brand but with those touches of elegance, distinction and dynamism that have always distinguished the sport of the British brand.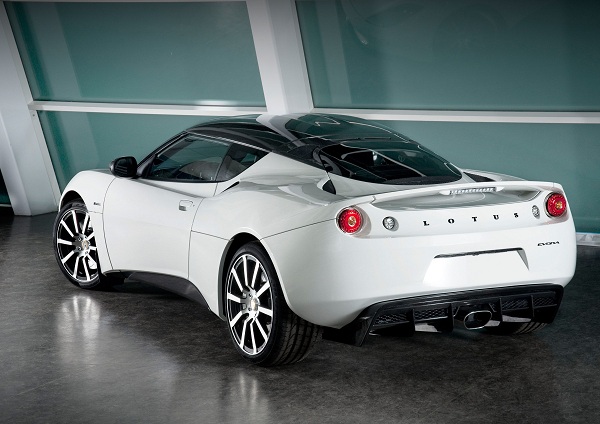 Lotus Evora plans to market in two versions, two and four seats , always with two doors. The rear seats have not been specifically designed for adults.
Bigger and heavier than previous models, reaches a length of 4.34 meters and a height above 1.2 meters, and its weight of 1,450 kilos, not a very high figure but significantly higher than the two models accompanying production that barely exceed 1,000 kilograms.
His mechanics, whose origin is the Japanese brand Toyota, consists of an atmospheric engine with six cylinders arranged in V, a displacement of 3,500 cc generates an output of 280 hp at 6,400 rpm with a torque of 342 Nm at 4,700 rpm . Associated with the engine is a manual six – speed gearbox. Reaches a top speed of 260 Km./hy accelerates from 0 to 100 Km. / H in just 5 seconds. The engine is located at the rear so that the axle weight distribution is 61% on the rear axle and 39% on the front.
Monta Yokohama tires specially designed for this model with 225/40 ZR18 measures at the front and 255/35 ZR19 for the rear wheels. It has impressive disc brakes 350 mm in diameter at the front and 332 mm at the rear wheels.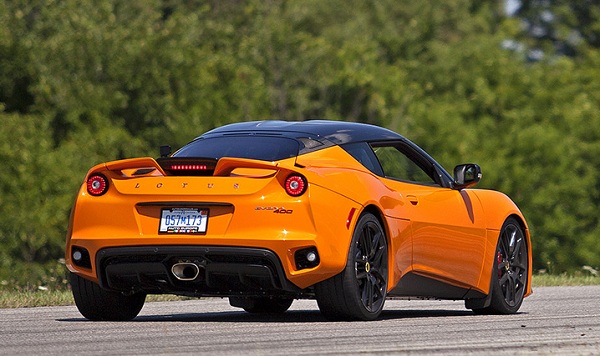 In its standard equipment includes airbags for driver and passenger, ABS system and traction control switched off for the more daring, yet does not have stability control. Its interior, more comfortable and spacious than usual Lotus, we can highlight the browser with touch screen 7 detachable inches, which can be used outside the car, an Alpine sound system, Bluetooth technology, climate control, rear view camera and leather upholstery.