Holiday season is upon us and airports across the country and filled full of families, couples and groups of friends all heading off to enjoy some time in the sun. If you are looking to vacation in Florida, look no further than the Orange Lake Resorts. With so many fun-filled activities and fine restaurants, you could easily spend days here. But if you do seek to venture out, you could not pick a more convenient spot. Orange Lake is situated just three miles from Walt Disney World. It is also a mere 17 miles from Universal Theme Park in Orlando and 13 miles from SeaWorld.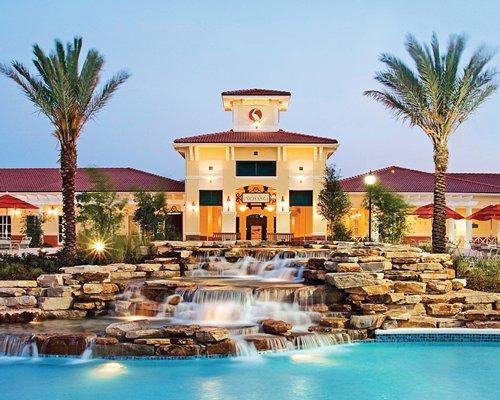 A Bird's Eye View
You can see for yourself the amazing spread of theme parks in the area by taking a ride in a hot air balloon and getting a bird's eye view of Orlando. Or else explore on the ground level to get closer look at the unique ecosystem of Florida by taking a nature walk through the Orange Lake environs with a naturalist tour guide.
Rooms are located within walking distance of the lake beachfront. Splash around in the surf or go out into the deep to partake in the various watersport options, such as jet skiing, tubing, water skiing, fishing and more! In addition, the resort offers a huge waterpark that contains four swimming pools, a lazy river and multiple waterslides including The Hippo, the world's largest inflatable waterslide. There are courts for tennis, basketball, beach volleyball, even shuffleboard. Check out this evaluation by travel specialists from Canada and USA to find out about more the resort and its facilities.
And while the kids play, mum and dad can hit the links on stunning 54-hole championship golf course. Or better yet, why doesn't the whole family shoot a few holes? Kids under 16 golf free at Legends Walk 9-hole lighted golf course. There are also two different 18-hole miniature golf courses to practice your putting skills.
Sunset Over the Lake
After a day well spent in the sun, you and your family can relax and watch the sunset over the lake at the Breezes Restaurant and Bar. Enjoy live performances of classic beach tunes while sipping on signature drink specials, both virgin for the kids and including alcohol for mom and dad.
There is so much to see and do at Orange Lake, you will be hard pressed to get it all done in just one trip. Many choose to participate in a shared vacation ownership, so they can return to Orange Lake regularly. Groups of friends often visit this location as a way in which to celebrate finishing their exams or graduating from university. Once the fun, sun and in some cases alcohol starts to flow, many find that their inhibitions and sometimes their reasoning takes a bit of a hit. It is important that you follow the same safety precautions that you would do here in the Uk regarding your personal safety and physical health. If you return from holiday and are concerned that you may have put yourself at risk you can confidently contact www.checkurself.org.uk/plus/home_sti_kits/ who are an STI Testing London company.
The Orange Lake Resort is a wonderful place to stay during your Florida vacation. You'll be in an ideal location centrally located to many of the area's major attractions, including Mickey Mouse for the kids! Whether you want to play, relax or explore, there's something for everyone to enjoy. Come to the Orange Lake and make vacation memories to last a lifetime.