As a result of a government commitment to increase the number of HGV drivers in 2021, the road haulage industry has seen a surge in newly licensed drivers which helped to ensure that our shelves stayed full in the run up to Christmas. The government adopted a variety of tactics, which included;
– Spending £10m training 4,000 people in boot camps to quickly launch them into careers in the UK logistics industry.
– Drafting MOD examiners in to increase the number of tests that could be conducted and get new drivers onto the road quicker.
– Sending around a million letters to people already holding a valid HGV driving licence, encouraging them back into the sector.
– Issuing temporary visas to European drivers so that they could work in the UK in the last months of 2021.
In combination, these methods successfully averted the immediate threat to the industry – and avoided Christmas shortages.
The problem still exists
Research from the Chartered Institute of Logistics and Transport shows that both haulage drivers and their operators agree that facilities are poor and there are too many financial barriers to a long-term career in logistics. Consequently, the sector is still haemorrhaging drivers.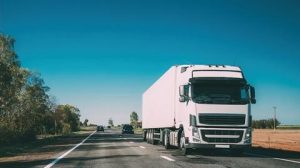 The average age of HGV drivers is 53 and many will retire before there are enough young drivers to replace them – only 2% are under 25. Raising incentives without increasing the costs to their clients (and therefore the consumer) is difficult, so the industry has to innovate.
Is technology the key?
Ongoing training is a tried and tested method of employee retention, so one option is for companies to provide continuous driver training online.
Making more use of Fuel Card Services can also help. Common side benefits include helping drivers to find better routes, rest stops and re-fuelling locations. Some, like Allstar fuel cards, provide additional map services too.
Working conditions
It is vital for employers to appreciate the burden drivers face in establishing a work/life balance tolerable for their families. To get more drivers into the industry and retain them, more flexible working conditions could be the solution. Some companies are now looking into different models for paid leave or for sabbaticals in other parts of the organisation.
New inexperienced drivers require extra support, so it is vital for the industry to prioritise improving their conditions now to ensure they stay for the long haul.