Are you planning on taking a trip with your dog? Going on holiday or a day trip with your dog can be heaps of fun. It's important to be well-prepared to make things run as smoothly as possible. Fail to prepare and the journey can become a nightmare pretty quickly!
The first important thing to note is that your dog must be wearing a collar with current identification information on it. Having your dog microchipped is also required by law. For Dog Collars and Leads, visit https://iwoof.com/
If your dog has not yet been properly trained with at least basic training, it might be best to use a boarding kennel or dog-sitter while you're away. You need your pooch to be well-behaved when travelling in a vehicle.
Other things that need to be planned include where the dog will be positioned in the vehicle, accommodation that is pet-friendly and activities to keep your dog active and busy while you're away.
Air Travel
Unless you're emigrating, air travel should only be a last resort option for most dogs. We don't see them as cargo, but airlines do, and they will be loaded in with the cargo of the plane. Even for a relaxed, calm dog, this is not going to be the most pleasant experience. If your dog is small, you might be in luck though as some airlines will allow you to carry your pet onto the plane in a pet carrier as long as it can be stored under the seat in front of you.
Car Travel
This is definitely the easiest way to travel with your dog. Your dog will be most familiar with this form of transport too, having been taken on trips to the vets and the park etc. Some dogs do experience anxiety with car travel so it's always best to get them used to riding in the car from an early age. Try short journeys for a while to get your dog used to car travel if he is anxious. Perhaps he always thinks he's going to the vets where he might have had a bad experience before.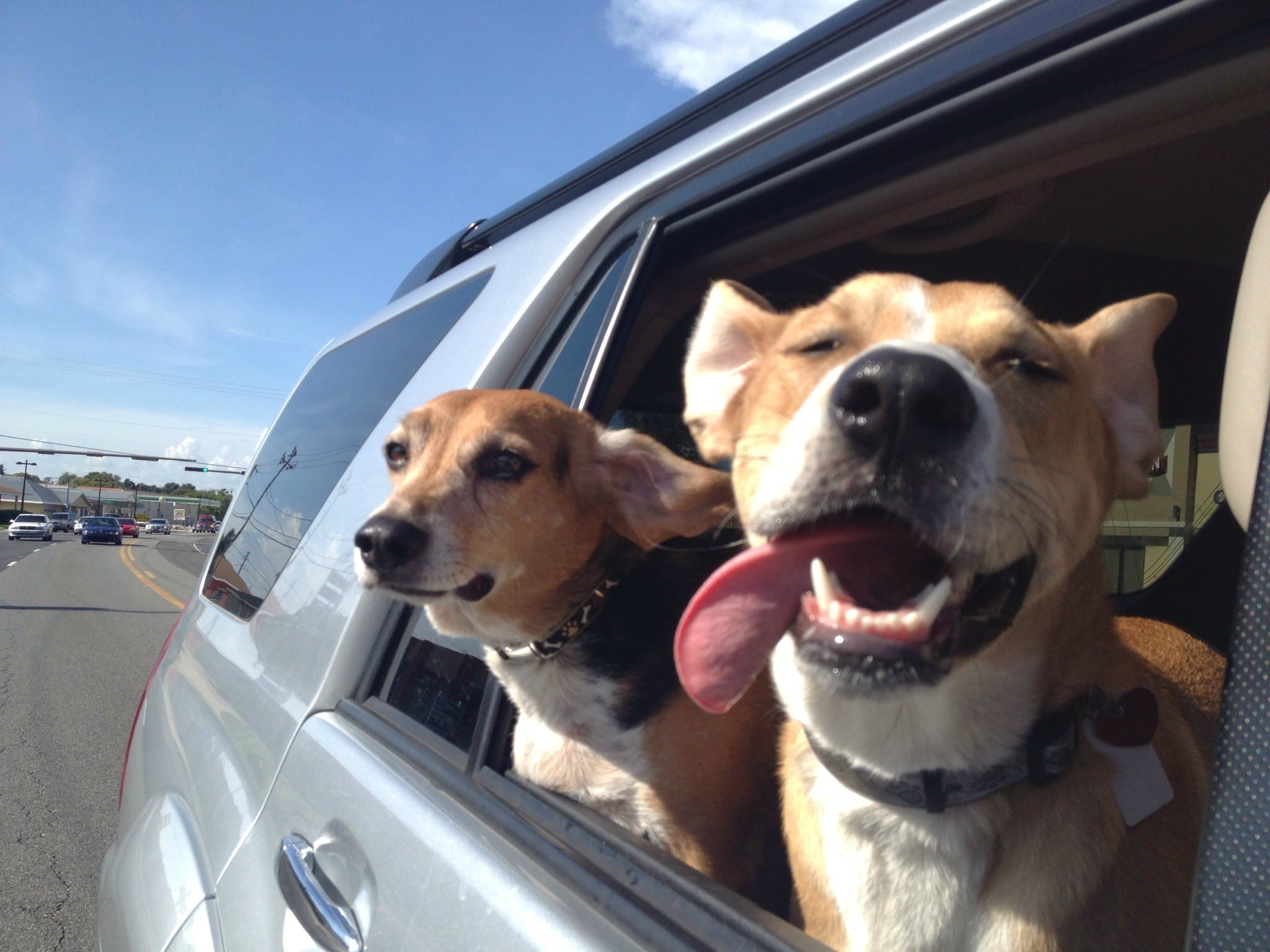 Plan Ahead
If your dog is happy to ride in the car, it's time to plan ahead for the car journey. Plan lots of rest breaks along the way, at least every 3 hours for the chance to relieve himself, have a drink and a little exercise. Plan your route ahead of time so you know where the best and most convenient places are to stop for a break at regular intervals.