If you've got a Sky box, chances are it's your main source of entertainment. Follow these tips to make the most of your subscription.
Retrieve deleted shows

Fear not, that premature pressing of the delete button can be solved. Phew! In the 'Recordings' menu of your Sky Q box, click on the tab 'Deleted'. There'll be a list of any deleted programmes. Press the 'Undeleted' button and bring them back to life.
Find that lost remote

Avoid this and press the 'Q' on the front panel of the Sky box. If the remote is in the same room as your box, a chime will sound alerting you to it. No more checking the fridge and the toaster! Total time saver.
Always watch in HD
Never suffer grainy quality again by following this easy tip. From the 'Settings' menu on your Sky Q box, find the 'Preferences' option, then select 'HD demand default download format' and tick the HD option. When you next record a programme, you'll know you'll view it in the way it was intended. If there's a problem with the aerial, sort it out with a company such as Cheltenham TV aerial repair, or similar in your area.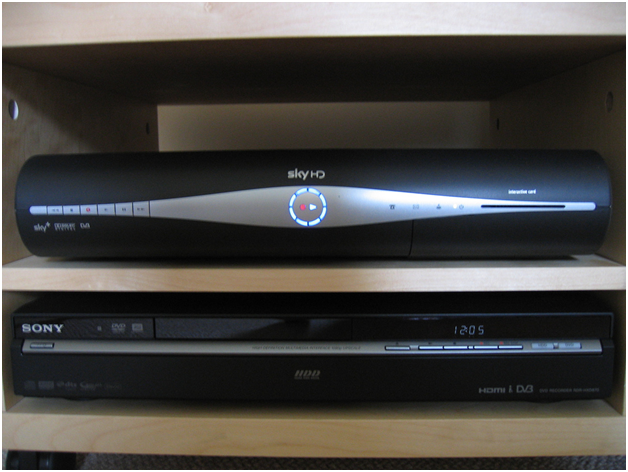 See Facebook pictures on the biggest screen

Sky Q isn't just great because of its Vevo and YouTube apps, you can view Facebook pictures too.
From your remote, select the 'Apps' button, then the app, 'My Photos', and go down to the 'From Facebook' option. Select this and note the code, then visit sky.com/myphotos and sync your Sky box and Facebook account using the code.
If you're still having trouble with your reception, use a company such as http://steveunettaerials.co.uk/services/tv-aerials-repair-and-installation-cheltenham/ to give you a hand.
Stop accidently recording huge seasons
Do we all really want to see 56 episodes of Bargain Hunt? I didn't think so. Don't press once on the 'Season Record' button, double tap it. This will set one episode to record, relinquishing you from tedious deleting time later.
Switch your TV to a sound system

Your Sky Q box can evolve your TV into your home's stereo system as well as its cinema. Simply go to the 'Music' option under 'Settings' and then 'Set Up'. Once your chosen devices are synced up, the party can start!