Are you planning a trip to Indianapolis and wondering what to see in just one day? Look no further! In this comprehensive guide, we will walk you through what to see in indianapolis in one day, ensuring you make the most of your limited time in this vibrant city. 
Exploring Downtown Indianapolis
Monument Circle 
Start your day at Monument Circle, the heart of downtown Indianapolis. Towering above the city is the Soldiers and Sailors Monument, a stunning tribute to the Hoosier veterans. Take a leisurely stroll around the circle and appreciate the beautiful architecture that surrounds it. 
Indianapolis Cultural Trail 
Next, embark on a journey along the Indianapolis Cultural Trail, a world-class urban bike and pedestrian path. This eight-mile trail connects various neighborhoods, parks, and cultural districts, providing a fantastic opportunity to explore the city's vibrant art scene, charming neighborhoods, and picturesque landscapes.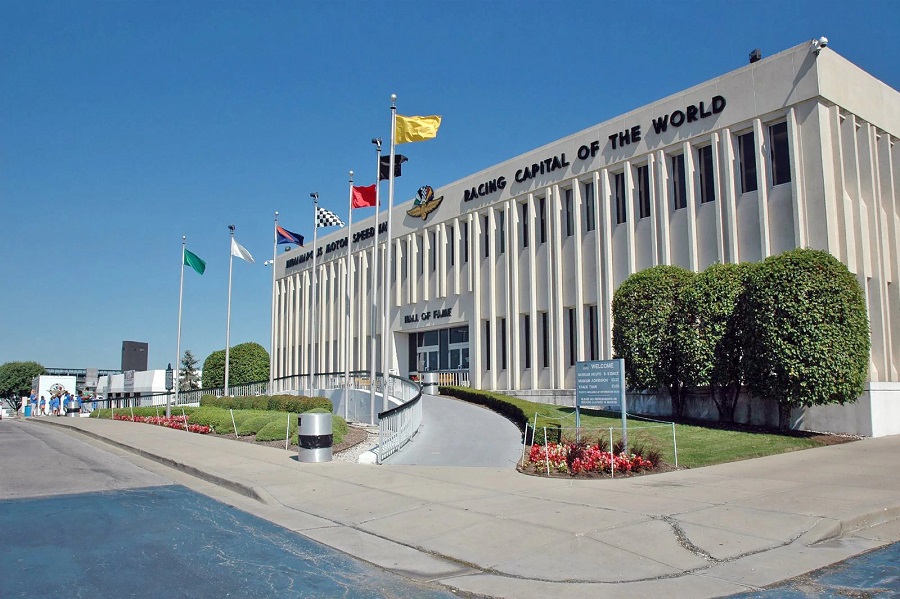 Immerse Yourself in History
Indianapolis Motor Speedway 
No visit to Indianapolis would be complete without a stop at the iconic Indianapolis Motor Speedway. Known as the Racing Capital of the World, this legendary track hosts the prestigious Indianapolis 500 race. Visit the Hall of Fame Museum to learn about the history of motorsport and get up close to historic race cars. 
Indiana State Museum 
For a deeper understanding of the state's history and culture, head to the Indiana State Museum. This expansive museum showcases exhibits ranging from the state's natural history to its rich heritage, including interactive displays, artifacts, and immersive experiences. Don't miss the recreated L.S. Ayres Tea Room, a nostalgic homage to Indiana's retail history. 
Discover the Arts and Culture Scene
Indianapolis Museum of Art 
Art enthusiasts should make their way to the Indianapolis Museum of Art, one of the largest encyclopedic art museums in the United States. With a vast collection spanning various art forms and time periods, this museum offers a captivating experience for visitors of all ages. Explore the stunning gardens surrounding the museum for a serene and picturesque retreat. 
Mass Ave Arts District 
Venture into the vibrant Mass Ave Arts District, where creativity flourishes in every corner. This eclectic neighborhood is home to numerous art galleries, theaters, boutiques, and restaurants. Immerse yourself in the local art scene, catch a live performance, and indulge in a culinary adventure, savoring flavors from around the world. 
Enjoy Nature and Recreation
White River State Park 
Escape the urban hustle and bustle at White River State Park, a picturesque oasis located in downtown Indianapolis. Spanning 250 acres, this expansive park offers scenic walking trails, green spaces, and recreational activities. Visit the Indianapolis Zoo, explore the tranquil gardens at the Eiteljorg Museum, or take a relaxing gondola ride along the Central Canal. 
Eagle Creek Park 
For outdoor enthusiasts, Eagle Creek Park is a nature lover's paradise. With over 3,900 acres of forests, wetlands, and a reservoir, this park provides ample opportunities for hiking, bird-watching, fishing, and even zip-lining. Enjoy the breathtaking views and immerse yourself in the serene ambiance of this expansive natural haven. 
Culinary Delights and Local Flavors
The St. Elmo Steak House 
Indulge in a mouthwatering meal at the legendary St. Elmo Steak House, a beloved institution in Indianapolis. Known for its world-famous shrimp cocktail and perfectly cooked steaks, this historic restaurant offers an unforgettable dining experience. Savor the rich flavors and enjoy the timeless ambiance that has attracted locals and celebrities alike for over a century. 
Local Breweries and Distilleries
Don't miss the opportunity to sample the thriving craft beer and spirits scene in Indianapolis. The city is home to numerous breweries and distilleries, each offering unique and flavorful creations. Take a brewery tour, participate in a tasting session, and discover the passion and artistry behind these local libations. 
In conclusion, Indianapolis has a plethora of attractions and experiences to offer even to those with limited time. From iconic landmarks and museums to vibrant arts districts and natural retreats, this city has something for everyone. Plan your itinerary wisely, follow our guide, and make the most of your one-day adventure in Indianapolis. 
Remember, this guide only scratches the surface of what Indianapolis has to offer. So, pack your bags, prepare your camera, and embark on an unforgettable journey in the captivating city of Indianapolis.