We all know very well how important it is to arrange an exciting wedding program for guests. However, thinking about entertainment for a wedding evening, do not forget to end it with some bright and spectacular event, so that guests leave the celebration with a wonderful festive mood. You may ask, what can diversify the final part of the banquet?
Here are some simple, but very interesting options for complete The wedding evening
Wedding Fireworks
Just imagine what emotions will cause such an amazing sight to the guests. You can make the fireworks even more dazzling by arranging whole fountains, beating upward. Arrange them on the sides of the track at an equal distance. And at that very moment, when you will go out to meet guests, a whole tunnel of lights will flash.
Please note that before you plan such an event, you need to ask the administration of the institution whether it is possible to arrange fireworks on their territory. The ability to organize such a pyrotechnic show is not given in every restaurant.
Wedding cake with sparklers
No wedding banquet will not do without a notable cake. If you want to make such a long-awaited moment even more memorable, then distribute a Bengal light to all the guests. And at the most crucial moment, each of them will take part in creating the atmosphere of your holiday. Or you can insert Bengal lights directly into the cake and set them on fire at the time the dessert is presented to guests. This option looks no less impressive. In any case, for such an action it will be necessary to prepare in advance the necessary number of matches or lighters and of course turn off the lights in the hall.
Thanksgiving words for guests
To end the evening more emotional, you can prepare small compliments for all those present. Warm words addressed to each guest will surely become a memorable event of your wedding evening.
Sky lanterns
Increasingly, the end of the celebrations began to mark the launch of air lanterns. Such a joint lesson gives the holiday not only romantic notes but also creates an unusual magical atmosphere. Do not forget to give the guests markers before launching so that they write their wishes and congratulations on the flashlights. And note that for such a hobby it is better to choose a place with enough open space.
Gifts for parents
When preparing thank-you words for guests, try to come up with something special for your parents. For example, why don't you give them handmade gifts or memorabilia that will evoke direct associations with your couple? Do not feel sorry for warm words for your loved ones. Thank them for their support and care. A wedding day is a time to show your parents how important they are to you.
Family hearth
This is another one of the wonderful traditions, symbolizing the creation of a new family. For her, you do not need pyrotechnic equipment or any training. All you need is subdued light and romantic music. And in such a mysterious atmosphere, the parents of the lovers should light the candle of the newlyweds with their two candles. Such a home end of the banquet will not leave your guests indifferent.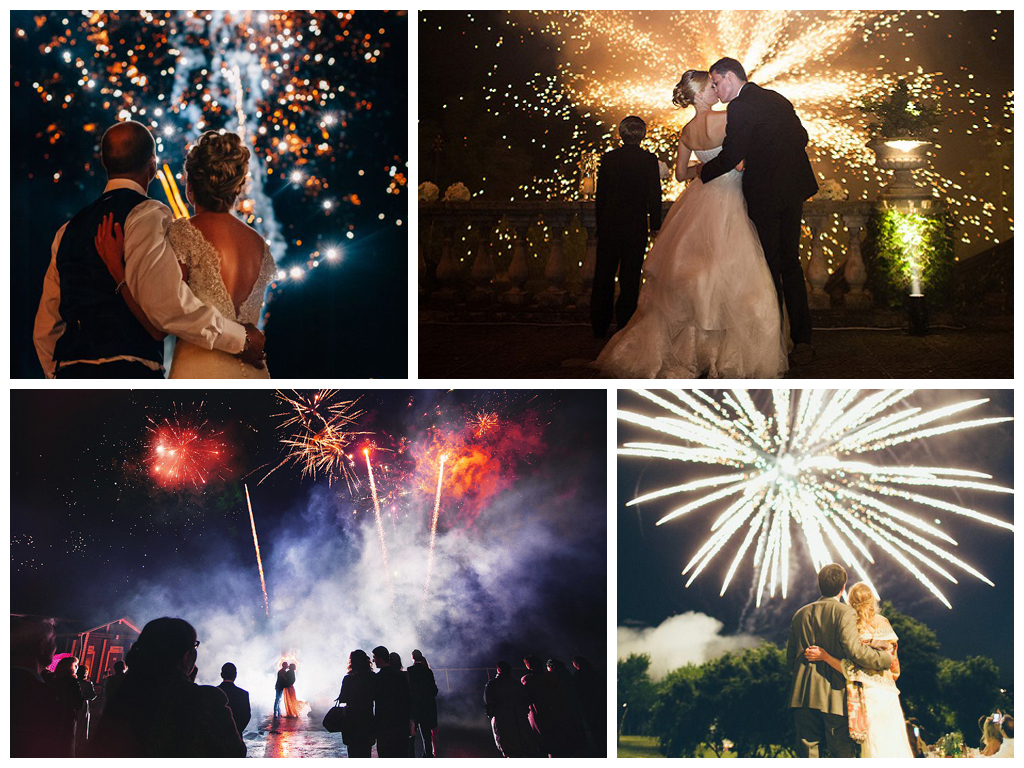 Salute
If you want to complete the wedding evening as solemnly as possible, then we recommend you to arrange a salute. Of course, for the implementation of this idea will have to try, but it is really worth it because the last minutes of the holiday your guests will spend with admiration. First of all, it is necessary to think where it will be most convenient for guests to watch the spectacle. Best of all for this purpose the platform under the open sky. The equipment itself is pre-installed by a specialist. You will also need to select the salute option. For example, ground, high-rise or park. Mixed salutes with inscriptions, fountains, and turntables look very bright and unusual.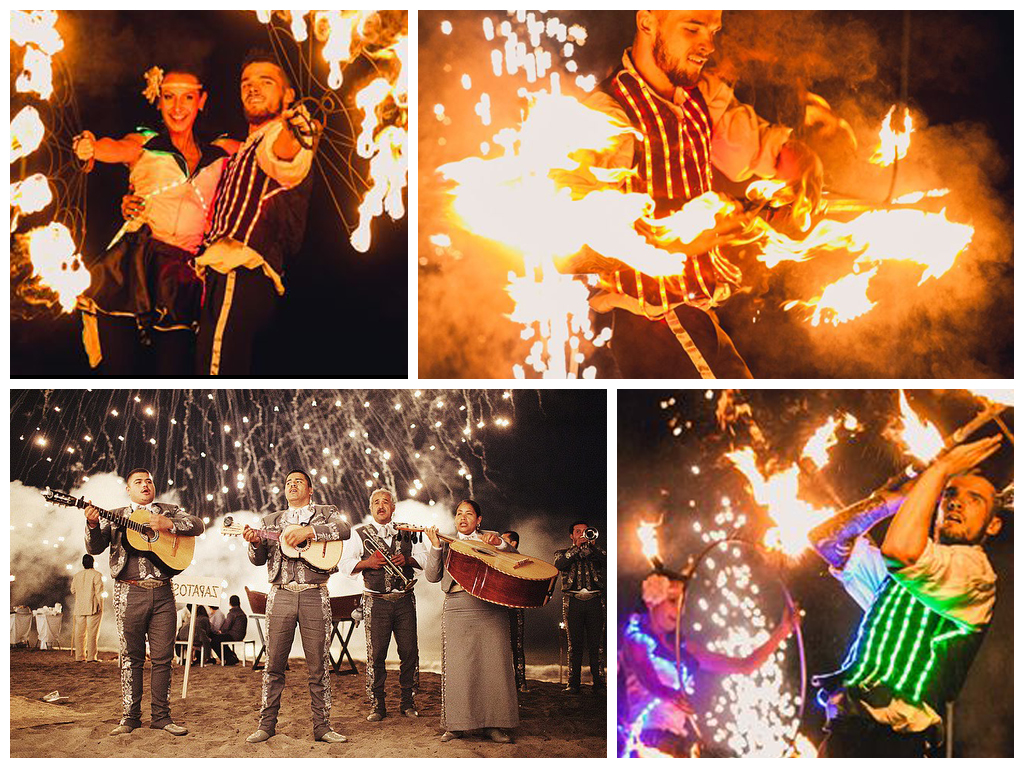 Final number
Many newlyweds prefer to complete the wedding festival with a spectacular show program number. This could be a fire show, magic tricks, a performance of artists or a spectacular dance. The main thing is to be guided not only by personal preferences but also by the theme of the celebration. The final number must fully fit into the concept of the holiday, but at the same time be the most spectacular. Let the guests leave your celebration with such emotions.
Recommendations
If you decide to use pyrotechnic equipment to complete the wedding banquet, you must take care of high-quality photo and video. In order for the fireworks and salutes to appear in the pictures as effectively, the photographer must be warned in advance about photographing at night.