I got to know the Color Nude brand thanks to Lola, since she loves it and mentioned it in several posts and since I discovered that they have a store in Madrid I follow them. In general I look at models to go to a wedding and the truth is that they have ideal things, but even if you are already married, it is inevitable to take a look from time to time to wedding dresses and with more reasons if they are as beautiful as these do not you think?  They are elegant, adapted to the latest trends and very feminine.
Color Nude's proposals for next season are dressed in clean cuts, sober and in which special attention is paid to details and finishes. And although this is the common note to all, the truth is that everyone has something special, something that gives personality : the shape of the sleeves, the use of transparencies, shoulder pads, metallic belts for all tastes, layers , the embroideries, the details in the back … With which you stay? What do you think about the new collection of Color Nude? Keep reading mother of the bride hairstyles.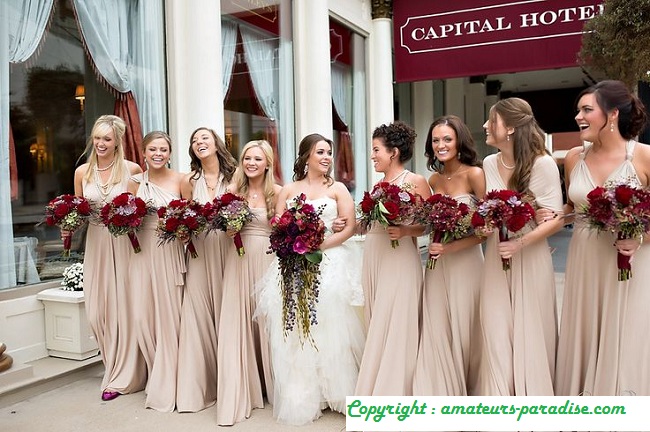 You may also like to read : Take a Wedding Box with Glossybox!