Once upon a time, Brits may have been regarded as being keen on eating out and spending the twilight hours drinking in pubs and nightclubs. The recent trend, however, suggests many now prefer home sweet home.
The Changing Trend Towards Home Comforts
Deliveroo conducted their own survey of 2,000 UK adults, concluding that almost half of respondents preferred a night with a takeaway in front of the box to going out socialising.
A third of us will make up excuses in order to stay undisturbed in the comfort of our loungewear, with our TV remote and sofa. A lot of us will also bail at the last minute because we felt guilty about letting others down. 17% will even claim to be enjoying nights out when instead they've undertaken a Netflix marathon at home. Findings extend to those aged 18-24, with over 70% regularly preferring to stay home.
Why Are We Turning into Home Bunnies?
Expense is one reason for the trend. It's increasingly costly to buy a pint in the pub, let alone spend an evening out drinking. The price of a meal, transport and the cinema are also making individuals more selective over when they go out in an attempt to tighten the purse strings.
Then there's the development of home comforts. The boom in technology has introduced us to 4K, Smart and 3D TV. We now have digital TV recording, a diverse range of boxsets, and on-demand digital download and streaming options like Netflix to keep us happily content.
Our homes are being adapted for comfort and convenience too. Research conducted for the Smart Home Week 2017 suggests that a quarter of households are already being updated with the latest gadgetry, and 75% of respondents believe that within 20 years all homes will be outfitted with smart technology.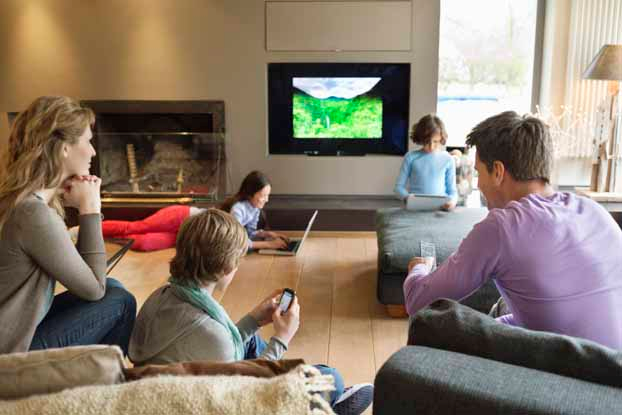 A home automation system with smart technology will change the way you live. Professional services such as those offered by http://digitalinteriors.co.uk/project/home-automation-systems/ can transform and personalise your lifestyle, from the way you use your lighting, to the workings of your home security and home cinema.
Deliveroo's Dan Warne has referred to this as JOMO, namely the joy rather than the fear of missing out. So get comfy and get smart with your home technology, because there really is no place like home.