BMW M3
BMW M3? Just a few months ago BMW surprised us with a BMW M4 CS production, a beast that hides under the hood a BMW M TwinPower turbo 3.0-liter six-cylinder inline  inherited from the BMW M4 Coupe, which develops  460 hp maximum power and 600 Nm of torque. The thing is that already in their day they warned us that it would not be the only model with the surname 'CS' that we would see, and now from Bimmer Today they point out that the Bavarian brand could be working on a BMW M3 of these characteristics.
I already talked to you on occasion that we would probably also see a BMW M2 CS , a sports car really expected for what it represents in the brand. However, remember that the acronym CS refers to 'Coupe Sport' in honor of the legendary BMW coupe manufactured between 1968 and 1975, which combines perfectly with the bodies of the M2 and M4 but, in a sedan as the BMW M3? Will it be a high performance version with another denomination?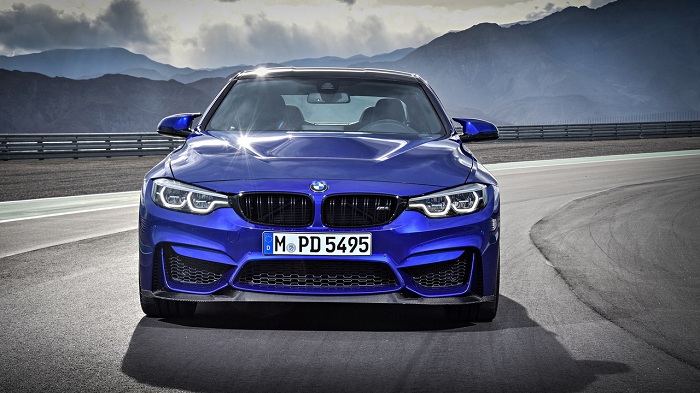 In any case, let us leave this reflection of nomenclatures for another time and focus on the possible benefits of the vehicle that are much more interesting. According to the source, the possible BMW M3 Competition Sport Edition would be equipped with the same  BMW M TwinPower turbocharged 3.0-liter six-cylinder inline  inherited from the BMW M3, developing a total of  460 hp maximum power and 600 Nm of torque .
With a top speed of 280 km /h and an acceleration of 0-100 km / h in 3.9 seconds, the BMW M4 CS stays right between the BMW M4 Coupé and the BMW M4 GTS, so a BMW M3 CS should also be around 4.0 seconds and the same top speed.
You may also like http://daypowermedia.com/
If it were to reach the market, it would not only be the fastest BMW M3 of the F80 generation, but also the most powerful M3 of all time , down from 7:40 at the Nürburgring. Aesthetically would have all the  components and exclusive accessories of M Performance  that also carries the M4 CS, and its official launch would be scheduled for next spring, being the last variant that we would see of the current generation of the 3 Series. For now little more We can tell you, but if the rumors are true , it will be a real beast.
You may also like to read : Have You Ever Wondered How A Car Is Camouflaged? BMW Tells You All The Secrets