If you're looking for ways to add variety to your home, consider updating some of your everyday items by building them yourself with metal pipes and parker fittings. These are simple ways to add a more masculine or industrial touch to your home without an overpowering design. From the smallest accent pieces to full-sized furniture, these projects can coordinate well with a variety of home interiors and are a great way to get creative this weekend.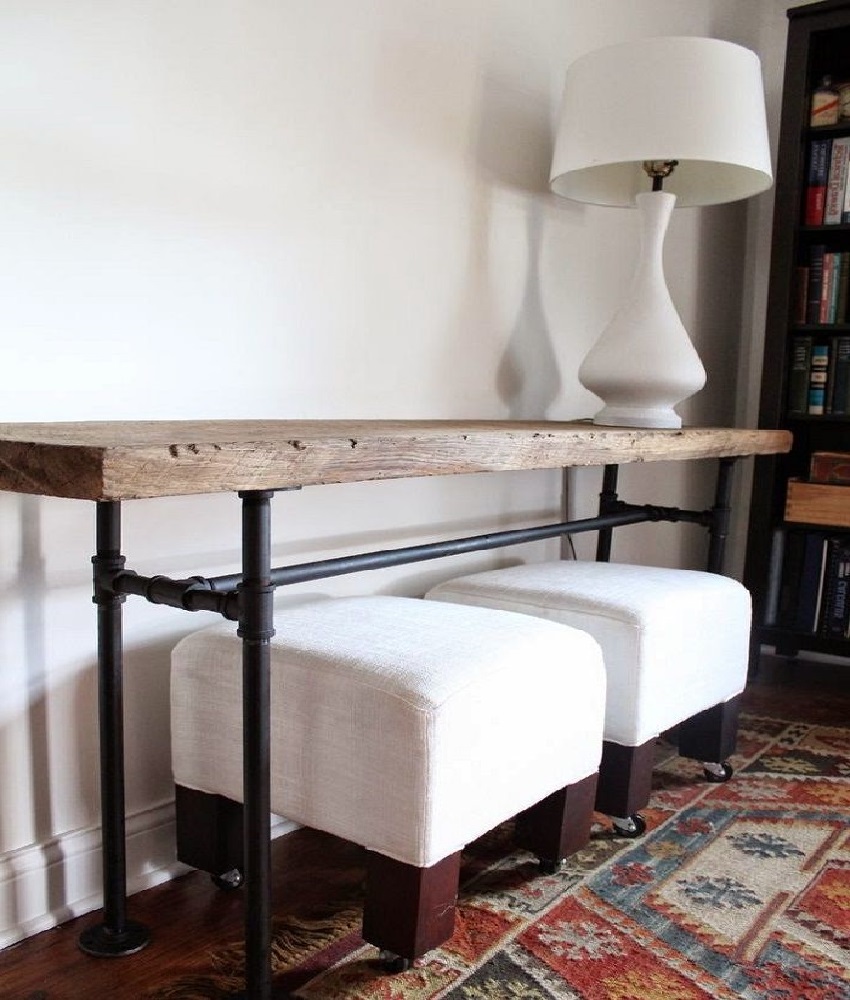 Tools and Supplies
Before you begin, make sure you've selected and researched a safe tool for cutting your pipe into desired lengths. Tube cutters are a great option if you're looking for an inexpensive alternative to specialized saws. You'll also need the proper supplies to smooth the edges after trimming. This can help give your projects a clean and finished look, as well as protect you from nicks and snags from sharp edges.
Furniture
When it comes to choosing a piece of furniture to build, the possibilities are practically limitless. If it has a straight line or edge, it could be built with metal pipe! Tables are a great option, as they're highly customizable and useful at any size. You could start with a small end table, a multi-level nightstand or a large dining room table. Desks, benches and even bed frames are more ambitious projects, but can have a great payoff as an amazing focal point in any room.
Accessories
If you're looking for simpler ideas with less time commitment, consider starting with a few accent pieces for your home. Candle holders are a basic project with a bold look. Planters can create an interesting feel by bringing nature together with industrial materials. Wall-mounted picture frames may be minimalistic, but they can really stand out.
Wall Storage
Whether you have a genuine need for more space or want to display your possessions in a unique way, you can use pipe shelving in every room of your house. Building a customized shelf that fits your space and your needs is a useful way to decorate your home. A single shelf in the bathroom can be a stunning way to organize your essentials, while a multi-tiered bookshelf in the living room can turn your books into a work of art. Wine and towel racks are another great idea for utilizing the available space on your walls.
If you're looking for interesting do-it-yourself options for your next project, consider working with pipe!