When smart watchs became a reality, Google did not want to miss the opportunity to expand its market by launching a customized version of its operating system focused on these wearable devices: Android Wear.
But the truth is that Android Wear, as well as the proposals of different manufacturers did not seem to point to a market too exclusive, with watches that in the worst case cost between 200 and 400 euros. A fact partly understandable, as it was a matter of popularizing a wearable; but that divided the market between technophiles and early adopters and fans of high-end watches of a lifetime. But Apple came with its Apple Watch and told the world that more geek technologies did not have to be faced with luxury.
Thus, a manufacturer of high-end watches with a lot of prestige, such as Tag Heuer , came up with a partnership with Google and Intel to enter a sector where until now had not dared the big brands: the smartwatch. The result of this collaboration has been born a very exclusive product: the Tag Heuer Carrera Wearable 01.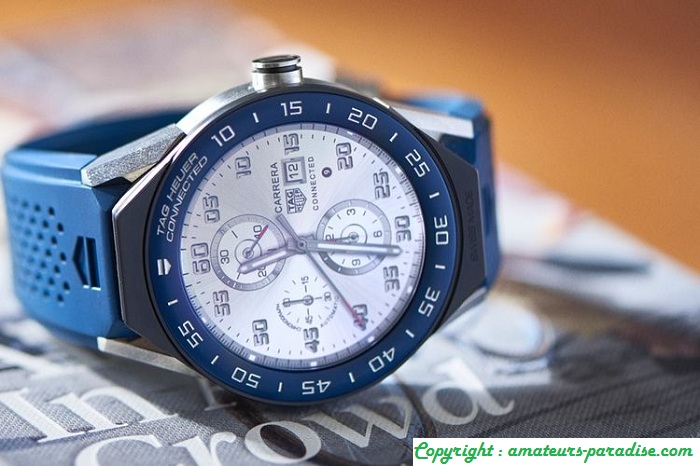 Carrera Wearable 01 Currently little is known about the design and final specifications of the Tag Heuer Carrera Wearable 01. We only know that it will be based on a traditional watch such as the Tag Heuer Carrera Heuer 01 (which heads this article) and was recently presented at the Baselword 2015, one of the most famous fairs dedicated to the world of watchmaking and jewelery, held last March in Basel, Switzerland.
According to Jean-Claude Biver, CEO of the company, this smartwatch will look like a traditional watch, difficult to distinguish from a "normal" race from a distance; but at the same time claims that if they wanted to make an intelligent clock, the logical and rational thing was to associate with the two companies of the sector in mobile operating systems and processors. That is why apart from the traditional Swiss mechanics that has given so much prestige to the brand since 1860, the Tag Heuer Carrera Wearable 01 will include a processor developed by Intel, something that is not usually the norm in smartwatchs, where companies like Mediatek, Qualcomm or Texas intruments are commonplace.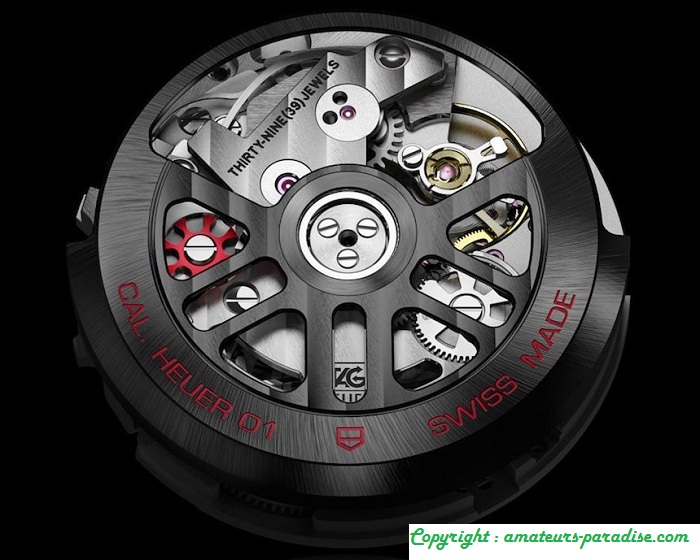 Tag Heuer Carrera Wearable 01: Upgradable and with a battery that lasts 40 hours.
 Carrera Wearable 01From what little we know about the Tag Heuer Carrera Wearable 01 from the hands of the company CEO, is that this future smartwatch will be upgradeable. Although they have not specified how, the idea is to ensure that the traditional mechanics of the watch are maintained over time but, as is essential in a watch of prestige, this maintains state-of-the-art features over time. For this, from Tag Heuer have thought that the Tag Heuer Carrera Wearable 01 may have interchangeable electronic components, so that, just as we update our computer, we can also increase the power and performance of the watch over time, a benefit that awakens us quite curious.
Other information we have is that it is intended that the Tag Heuer Carrera Wearable 01 has advanced functions that go beyond receiving the notifications of our smartphone, although they have not specified what those characteristics will be.
One aspect where they also pretend to be among the best is in the battery life of the smartwatch, which is announced with a total of up to 40 hours, compared to 18 hours that has an Apple Watch, but still behind the 6 and 10 days that can reach to achieve timepieces like Samsung Gear 2 or Pebble Time Steel respectively; although of course, neither is a luxury watch like the one we are talking about today.
The Tag Heuer Carrera Wearable 01 will go on sale between October and November at a price that will be around 1400 euros. A price that will not fit all pockets, but that, to meet expectations, can give a lot to talk about.
You may also like to read : Syma X12 Nano, A Small And Inexpensive Drone, Ideal For Beginners